TIARAS FOR EVERYONE.
Whether you're planning for your special day or simply looking for a hair accessory to wear while frolicking around your castle, we've got you covered.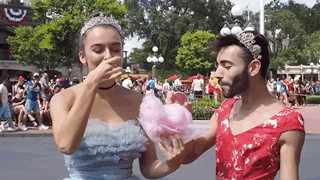 Grab your friends: Our tiaras are park-friendly.
Every single one of our tiaras are perfect to wear at the parks or around your very own Main Street, because queens should never need to take off their tiaras.
Make your special day even more magical.
Everyone deserves to feel like royalty on their special day! We're proud to have been a part of hundreds of weddings across the globe, and want to provide the perfect tiara for yours, too. Our tiaras are the quintessential "something new" for your wedding day and are also commonly kept as heirlooms in families.